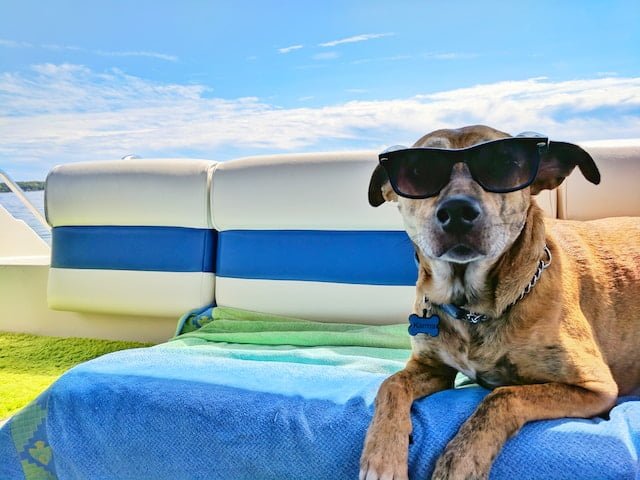 Have you ever considered taking your pet on a trip with you? Whether it's across the state, country, or even around the world, there are quite a few things that need to be taken into consideration. From finding accommodations that accept pets to acquiring all necessary permits and visas in advance; having a comprehensive understanding of the process is essential for successful pet transport. Keep reading for useful information about what's needed before packing up Fido's leash and kibble bag!
Understand the Necessary Documentation for Pet Transport
If you're planning on transporting your beloved pet to another location, it's crucial to understand the necessary documentation required. From booking flights to arranging transportation to the airport, there are several important documents you need to have in order to ensure a smooth and successful journey for your furry friend. This may include things like health certificates, vaccination records, and even permits for certain breeds. By staying organized and staying on top of paperwork, you'll be able to provide your pet with a safe and stress-free travel experience. So, take the time to research the specific requirements for your destination and don't forget to double-check everything before you hit the road or board the plane. Your furry friend will thank you for it!
In-Country vs. International Travel
When it comes to pet transport, there are some important differences between in-country and international travel. In-country pet transport is usually a simpler process that involves fewer steps and documents. For example, if you're traveling within the United States with your four-legged family member, all you need is an up-to-date vaccination record and a few other basic documents. However, when it comes to international pet transport, there may be additional requirements such as obtaining permits or visas for certain breeds of animals. Additionally, not all airlines allow pets on their flights so it's important to research the airline's policies before booking tickets. So while both types of pet transport require preparation and planning ahead of time; understanding the specific differences between in-country vs. international travel will help ensure a successful journey for everyone involved!
Choose the Right Crate or Carrier for Your Pet
As pet parents, choosing the perfect crate or carrier for our furry friends can be a daunting task. After all, we want to ensure that our pets feel comfortable, safe and secure during transport. Whether you're flying cross-country or simply trekking to the vet, selecting the right crate or carrier is essential. Fortunately, with the right research and guidelines, finding the perfect one doesn't have to be a hassle. From considering your pet's size to the type of transport, there are a variety of factors to take into account when choosing the right crate or carrier for your pet. Ultimately, finding the right one will make traveling with your four-legged companion a breeze.
Make Sure to Pack Properly for Your Pet
Traveling can be a stressful experience, especially when you have a furry friend in tow. Packing for your pet is just as crucial as packing your own necessities. Before you embark on your journey, make sure to pack all the essential items. First and foremost, pack enough food for your pet to last the duration of your trip. Don't forget to also bring along their favorite toys and a comfortable bed. If your pet is on medication or requires any special care, be sure to pack those items as well. It's important to keep your pet's well-being in mind when you're packing for them, so they can also enjoy the journey with you.
Research Airlines and Routes that Are Most Suitable for Pet Travel
Traveling with pets can be stressful, but choosing the right airline and route can make all the difference. After extensive research, it has been found that some airlines are more pet-friendly than others. These airlines go above and beyond to make traveling with pets as smooth as possible. Additionally, certain routes offer more options for pet travel, including direct flights and avoid layovers. It's important to choose an airline and route that not only accommodates your furry friend but also ensures their safety and comfort throughout the journey. Your pet deserves the best, so take the time to research and choose the airlines and routes that are most suitable for pet travel.
Get Familiar With Airport Policies Regarding Pets
Traveling with your furry friend can be a stressful experience, especially when it comes to navigating airport policies regarding pets. It's important to do your research beforehand to ensure a smooth journey for both you and your pet. Many airlines have specific rules in place for pet travel, such as required documentation, carrier size limitations, and weight restrictions. Some airports also have designated pet relief areas so your furry friend can stretch their legs and relieve themselves before and after the flight. By becoming familiar with these policies, you can help alleviate any unnecessary anxiety and make the experience stress-free for everyone involved.
Prepare Your Pet For Travel
To ensure a smooth and safe journey, it's important to train your pet to stay calm in unfamiliar situations. Gradually expose them to different environments, such as the car, airport, or a new home, and reward them for remaining calm. Practice crate training if your pet will be traveling in a carrier, and don't forget to pack their favorite toys and comfort items. With patience and consistency, you can help your pet feel more relaxed and confident during travel. So, buckle up and get ready to hit the road with your happy and healthy pet!
When it comes to transporting your pet, preparation is key. Knowing the necessary documentation and requirements for each airline, as well as preparing your pet for the journey ahead, are helpful steps in ensuring a smooth travel experience. Choose a crate or carrier that is comfortable and secure for your pet, and pack it with items that will help them feel more at ease while they travel. Research airlines, routes, and airports to make sure they are adequate for pet transport and secure any necessary permits before traveling. As long as you follow these guidelines, your pet is sure to have a safe voyage wherever their travels may take them!