Among pet lovers, small pets, including rabbits, guinea pigs, hamsters, and other rodents, are becoming popular, surprisingly.
However, caring for this sensitive creature can be challenging, especially for those adopting pets first-ever.
As a matter of fact, to ensure the pets' well-being, specialized knowledge and attention are required.
The good news is that veterinary online learning has made it more accessible. As a result, veterinarians and pet owners can easily learn all needed to provide the utmost care for small pets.
Here, we'll explore how online veterinary learning resources can improve small pet care in addition to discussing its benefits.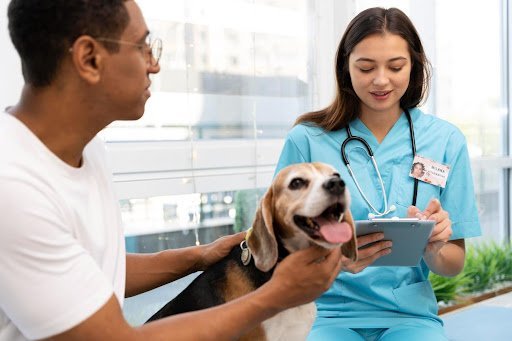 But first, let's have an overview of some facts and figures regarding small pets.
Facts and Figures
As per the statistics by American Pet Products Association (APPA), about 5.7 million people in the US own small pets, including rabbits, hamsters, and guinea pigs.
However, despite the increasing love for these pets, many pet owners lack the knowledge to provide adequate care.
As a result, this lack of knowledge is leading to health problems and even death for pets.
Role And Benefits of Online Veterinary Resources
Online learning resources have the following benefits for small pet care.
Access to Expertise
Easy access to expertise is one of the significant benefits of online learning for small pet care.
Online resources provide pet owners access to experts and specialists who can offer advice on small pet care.
These experts can be veterinarians, animal behaviorists, and experienced pet owners with years of experience caring for small pets.
This way, pet owners can learn to ensure excellent veterinary care for their pets.
Flexibility and Convenience
Flexibility and convenience are the two other incredible benefits of online learning for animal health solutions. Pet owners can learn independently and schedule their education around their other commitments.
This flexibility is especially beneficial for busy pet owners who may not have the time to attend in-person courses or workshops.
In addition, online courses allow pet owners to access learning materials from anywhere, at any time, which is the most exciting thing.
Comprehensive Learning
Veterinary online learning provides pet owners with comprehensive educational resources.
Unlike traditional methods, online courses cover all aspects of small pet care, including diet, exercise, grooming, and health care.
In this way, these all-inclusive resources help pet owners develop a holistic understanding of their pets' needs for the utmost care.
Networking Opportunities
There are also networking opportunities for pet owners with online learning. Basically, online forums and social media groups specially created for small pet care are excellent veterinary resources for pet owners to connect with peers.
These networks provide the opportunity to ask questions, share experiences, and learn from each other.
Specifically, these networking opportunities benefit first-time pet owners who need help caring for their pets.
Veterinary Online Learning: Cost-effective
Traditional learning methods like in-person courses and workshops can be expensive, making them inaccessible to some veterinary students and pet owners.
So the most exciting thing about online veterinary learning is that it's cost-effective. Online courses are generally more affordable, making them accessible to a broader audience.
Pet owners can access various vet tech learning programs at minimal charges compared to the cost of traditional learning methods.
Tailored Learning
Tailored learning is another benefit of veterinary learning resources available online. These allow pet owners to improve their learning experience according to their needs.
Surprisingly, learners can choose courses and resources relevant to their pet's breed, age, and health needs.
Increased Confidence
By gaining knowledge and expertise through online learning, pet owners can feel more confident caring for their pets.
This confidence can lead to better decision-making, improved pet care, and a stronger bond between pet owners and furry friends.
In addition, online available animal health solutions help pet owners feel empowered and knowledgeable, leading to happier, healthier pets.
Conclusion
Veterinary online learning is a powerful tool for veterinary students, professionals as well as pet owners looking to improve their small pet care skills.
By taking advantage of online learning regarding veterinary care, vets and pet keepers can gain the knowledge needed to provide excellent pet care.
Resultantly, they can ensure optimum health and well-being for small pets.
So why not unleash your knowledge and become an expert in small pet care? Visit VetandTech for all kinds of veterinary educational resources for free.